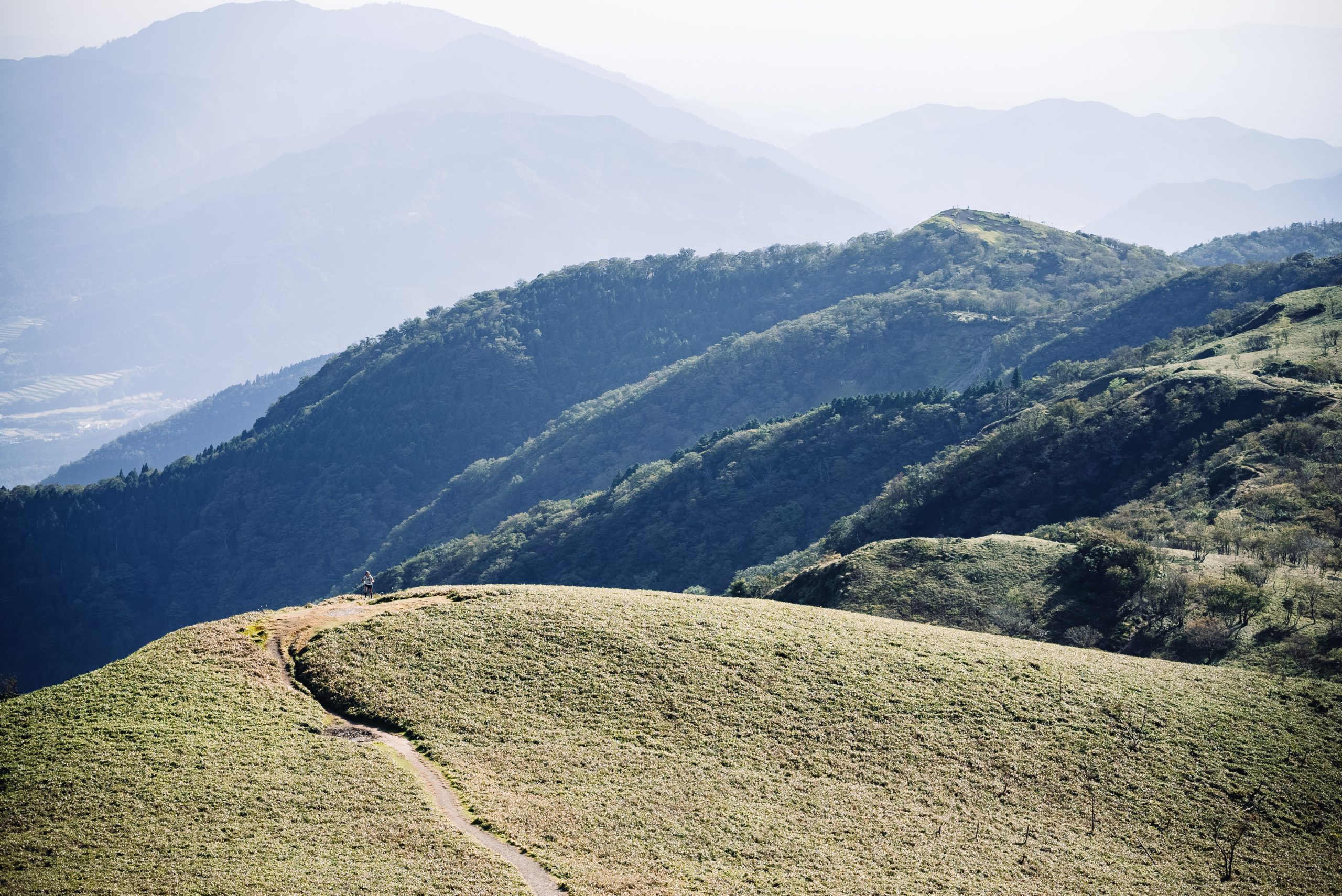 1. Regulations
Cut-off time is set at 52 hours.
All aid stations (AS) must be passed in a required order. Limit times are set for some aid stations and WS. If runners cannot passes these AS and WS in time, they will be disqualified. (Limit time refers to the time at which runners leave the aid stations)
Participants must follow the route on GPX file provided by the organizer. (Minimum marking should be made)
A use of poles is allowed.
Participants are advised to use public bathroom/toilets as much as possible. If necessary, use a portable toilet kit. If you use a portable toilet kit, a new one toilet will be provided at the next AS.
Participants must comply with traffic laws and regulations when travelling on public roads.
Participants must stop and assist the rescue when encountering an accident such as finding a person in distress or injured during the race, as life is the top priority.
Participants must keep your mobile phone on all the time (airplane mode is not allowed).
Bear bells must be turned off in city areas, and residential areas. Participant must travel quietly at night.
Participants must leave AS at the Tanakamieda Park (Aide Station 5: 95km) with the IBUKI GPS tracking device connected to your mobile charger.
A section from a bridge in a Mt. Hiei drive way to Ninai-do (Stone steps, Jodo-in, Ninai-do) in Ninai is a walk section. Participants must walk and bear bells must be turned off in the walk section.
2. Prohibited Matters
Preventing the passage of the climbers and hikers on the course without consideration to them
Intentionally going off the trail
Collecting animals, plants, fungi, rocks on the course and in all areas, and damage buildings
Littering on the trail (garbage should be disposed at the aid stations)
Using earphones (except for those earphones don't plug into ears such as bone-conduction earphones)
Running barefoot, in sandals, or similar.
Leaving food and equipment on the course prior to the race
Use of transport during the race
Doping
Being accompanied by a guide runner along the route other than runners
Receiving support from a support crew outside a designated area in AS
Illegal parking or bad manners by a support crew and other persons (Runner will be penalized)
3. Disqualification and Penalties
Disqualification or penalty will be applied if the above rules and prohibited matters are violated. The following are examples of disqualification or penalty. For cases not disclosed in examples, the organizer will determine disqualification or penalty for each case.
<Example of Disqualification>
Departure from a check point after the time barrier
Missing items from the mandatory equipment necessary for the safety
Receiving support from a support crew outside a designated area in AS
Refusal to cooperate with the race staff such as disobeying an order and an instruction from the race staff
Bad moral and manners for mountain climbing and hiking
Destroying the natural environment. Intentionally passing the route that may harm the natural environment
Lack of respect for local residents such as causing inconvenience and damages
Malicious disciplinary violation
Use of a means of transport during the race
Significant shortcut to a course
Failure to pass the aid stations
Littering on the course intentionally
Continuously violating the rules such as being accompanied by a guide runner along the route, running in a designated walking section, using a pole in a pole-prohibited section, and not wearing a mask in a compulsory mask-wearing area, after a warning is give from the martial or the aid leader or violating the same rule at different locations
Violating the rules such as being accompanied by a guide runner along the route, running in a designated walking section, using a pole in a pole-prohibited section, and not wearing a mask in a compulsory mask-wearing area

Turning off Smartphone or airplane mode

Not wearing a bib in a designated position, and tampering the bib without a permission.

Unintentional slight shortcut due to the course lost

Not carrying mandatory equipment not related to the safety such as a portable toilet kit
<Example of cases where the organizer determine disqualification or penalty>
Losing IBUKI GPS tracking device or running out the battery

for the device
---
4. Mandatory equipment
Runners must be equipped with appropriate wear, shoes, a backpack and the following mandatory equipment all through the race (Not in the drop bag).
A bib: each runner is provided with one bib
※The race-bib must be worn in the front of the tops completely visible during the whole race. It must always be placed on top of all clothing and must not be positioned on a leg or on the pack.
Smart phone
※Download GPX files of the course and an offline map App for displaying GPX file in advance
GPS tracking device (IBUKI) and Type C charging cable: Lendable
2 torches in good working order with spare cells/batteries for each torch
Mobile battery (for smartphone, torch, IBUKI charging)
Rain wear (Jacket with hood and trouser made of waterproof and breathable membrane for bad weather, )
Warm long sleeve top and warm trouser which covers the ankles (a combination of tights covering the knees and high socks covering the knees are acceptable)
Warm hat and glove (non-slip grove are recommended as you need to holding on a chain at some locations.)
Food minimum of 1000kcal and Drink minimum of 1.5 L
Cup
Survival blanket of 1.3 X 2m minimum
First aid kit (disinfection and taping)
Proof of accident insurance which covers hospitalization and treatment in Japan
Mask (Infectious disease prevention)
Portable toilet kit
Bear bell
Flash light ( placed on the backpack or head to be seen from behind)
Emergency whistle
5. Recommended Equipment
Cash, Transport IC card
Sunscreen, Sunglasses, Vaseline
Portable water purifier
Change of clothes
Course Map (Paper) + Compass
Poles
Towels and tissues
GPS watch with navigation ( strongly recommended)
Waterproof Gloves
Other items runners need personally
6. Drop Bag
Each runner can prepare two drop bags. The laminated number cards should be attached on those bags. The laminated cards and one 40 litter waterproof drop bag will be given at bib distribution. The drop bags may be left at the race headquarters before starting.
Drop bag transported to the goal at Hira Lake House directly (Any kind of bags)
Drop bag to be transported to the following three aid stations.(40 little waterproof bag given at bib distribution)
All items should be packed in a Boston bag of about 40L of waterproof material provided by the organizer as a drop bag. The drop bag will be transported to the three aid stations and the goal in the following order sequent by the organizer.
AS3 Yono Park(45km)⇒AS5 Tanakamieda Park(95km)⇒AS8 Modoroki Shrine(147km)⇒Finish area
The following are example of items which are expected to be packed in the drop bag. The drop bags are transported in a large vehicle and a truck, so do not pack the items that may be damaged. Place a liquid such as gel in a plastic bag in case it is crushed and the contents leak. Do not put foods that is easily gone off. The organizer is not responsible for any damage to the items in the drop bag.
Food and beverages (drinks, gels, solid food, instant food)
Spare clothes, winter clothes, rain wear, and shoes
Emergency supplies, medications, towels (large and small), tissues, spare masks
Mobile batteries, batteries and torch
Clothing and sleeping bags in case of retirement (A retired runner needs to travel to the goal point by public transportation or pick-up car, but the waiting time may be long)
7. COVID-19 Prevention
Please comply with the following infection prevention measures.
Wear a mask inside of buildings.
Disinfect your hands before you touch any foods and drinks at each aid stations and finish area
Check your body temperature from one week before the race and if it exceed 37.5℃, please do not participate.
8. Insurance
The organizers take out accident insurance in case of accidents, injuries, etc. of athletes. The participant must accept the following conditions when entering this race.
The organizer shall not be liable for any damage or loss incurred by the Participants themselves or to a third party.
The organizer shall not be liable for compensation beyond the insurance benefit limit of the insurance for accidents during the race. You may have to have a personal insurance that covers beyond the limit.
The insurance is only for accidents, and search costs are not covered by insurance. Participants should be in possession of a personal accident insurance that covers the cost of search and rescue and evacuation in the mountains by themselves.
The insurance coverage is as follows:
Death: JPY 5,000,000
Disability: JPY 625,000 to JPY 5,000,000 (depending on grade)
Hospitalization (daily): JPY 5,000
Medical expense (daily): JPY 3,000
9. Cancellation of the Race
When the organizer judged that it is difficult to hold or continue the race due to the following reasons, the organizer will cancel, suspend, change course of the race:
When Japanese public agency issues a special warning to the area where the race is held
When the public agency issues a storm warning in mountaineering area
When the public agency issues other equivalent warnings
When the organizer judges that the safety of athletes cannot be secured, e.g., the collapse of the course, the cliff collapse, or the falling rock is not possible
When it is difficult to hold the race safely due to road closures.
When it is determined that the race cannot be held or continued by other causes.