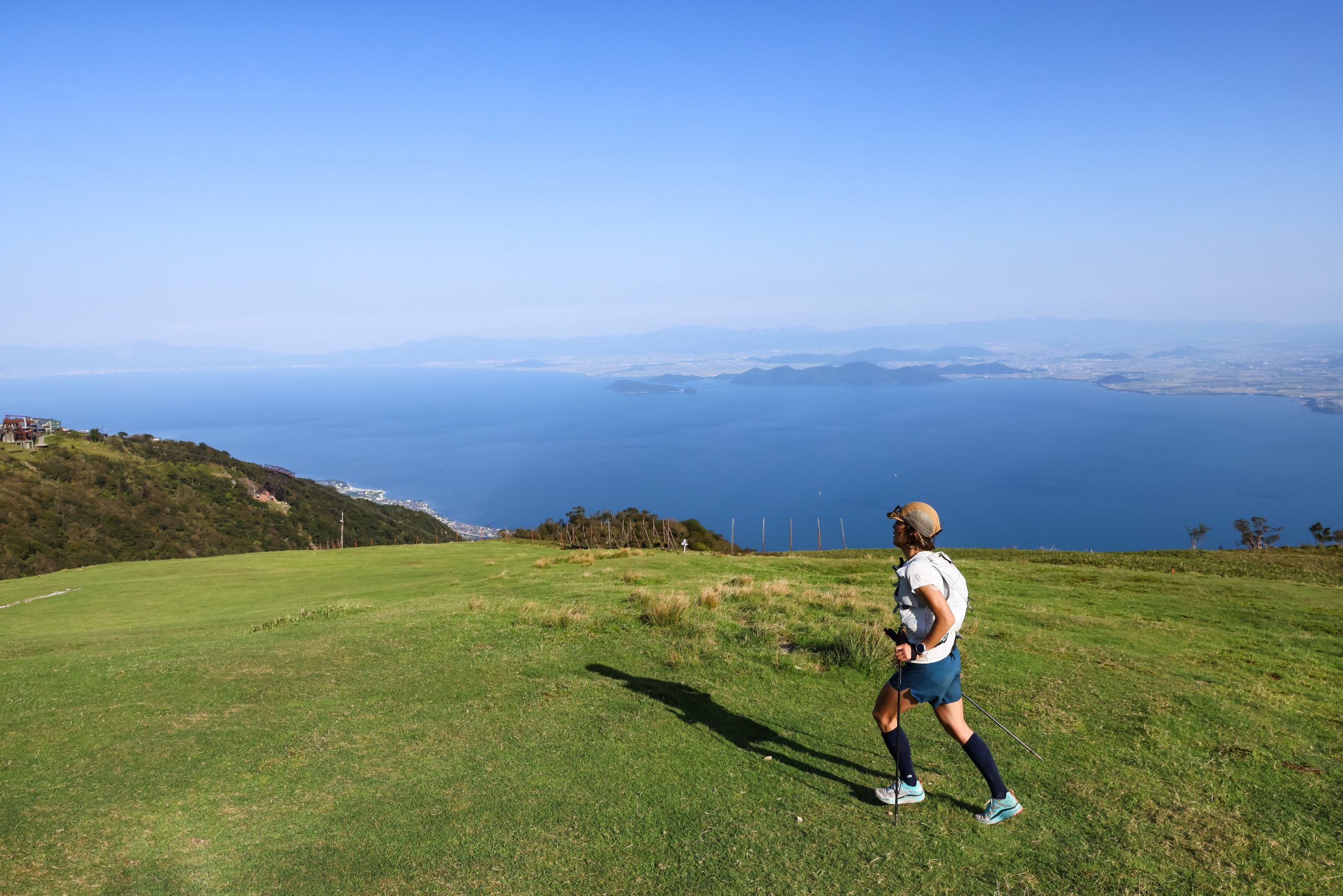 All the registrations finished on 27 Jun. However, if you have done pre-registration and haven't received result e-mail yet, please send e-mail to info@lakebiwa100.com by 4 July.
LAKE BIWA 100 is an authentic 100-mile race comparable to overseas 100 mile race in full-fledged mountains. The course runs through a technical and beautiful ridgeline of the 1,200m class mountains (e.g. Suzuka Mountains, Hira Mountains) in renowned mountainous areas in Kansai, which requires runners, not only running ability, but comprehensive ability to run through the mountains and risk management skill.
Runners can enjoy the mountains surrounding Lake Biwa, which offers various and exciting challenges, and beautiful scenery along the course. After going through rough mountainous area in Suzuka Mountains, runners enters Shiga Prefecture on the Tokai Nature Trail where runners can enjoy running in a relatively flat section, and proceeds to the mountainous area again. From the trail overlooking Lake Biwa, the runners proceed to famous Mt. Hiei Enryakuji Temple in Kyoto, head north while enjoying traditional buildings of Japan, and enter the rugged mountain range. After conquering this mountain area, the runner reaches the last aid station set at a shrine called Modoroki Shrine, where people pray for their safely return. The runners pray for finishing the race safely, and then faces the last challenge, climbing the long steep climb of the Hira mountain range to the ridgeline. From there, Lake Biwa, the largest lake in Japan, and the Suzuka Mountains located across the lake can be seen. Then, the runner go down a steep descent of 1000 meters to Lake Biwa, at once, runs along the lake shore, and finishes at a beach of Lake Biwa. Many runners enjoy Goal & Dive, where the runner dive into the lake celebrating their achievement. The Cut-off time is set for a relatively long time, but the course is challenging. Since completing this course itself is a big challenge, this race may be a first step for local runners aiming to enter oversea races. For runners from overseas, this is a unique opportunity where you can experience the beautiful nature of Japan, steep and challenging mountains, and Japanese cultures.