---
Schedule
October 5, 2023 (Thu) 14:00-20:00
   Bib distribution at Yunoyamaonsen Kibosou (Shuttle bus is available from Yunoyamaonsen station, Free car park is
available)
October 6, 2023 (Fri)
   07:30~08:30 Receive GPS device& Deposit drop bags
-08:45 Gathering at start line (Runners assigned to the first and second waves gather at the start line by
8:45 and the third group standby near the starting area)
08:45-09:00 Opening ceremony and Briefing
09:00-09:10 Wave start (100 runners of 3 groups departing at every 5 minutes)
October 8, 2023 (Sun)
11:00- BBQ
13:10 Cut-off time 52hours
13:00- Award ceremony (at the beach in front of Hira Lake House)
---
Race Location
Mountain area ranging from South to Western Shiga, Mie, Kyoto
(Suzuka Mountains, Konan Alps, Hiei Mountains, Hira Mountains)
---
Venue
Bib distribution & Start Yunoyamaonsen Kibosou Komono-cho, Mie (Shuttle bus service is available between Yunoyamaonsen station and Kibosou, Free car park is available )
Finish & Podium Hira Lake House Otsu, Shiga(Free car park is available for people who are staying at Hira Lake House. Booking needed)
---
Distance 100mile(169km) Cumulative elevation:D+10,500m
---
---
---
Entry
[Entry Period for Selection and Entry Method]*dates are in Japan time
1-21 May 2023
Google form link will be here on 1st May.
*No participation fee needs to be paid at this stage
[Selection]
Announcement of selection results: 24 May 2023
*Selection for entry will be made according to their previous race results, and performance index including UTMB or ITRA Performance Index.
*Selection results will be notified individually via e-mails.
[Entry Period after Announcement of Selection Result]
For securing a place in the race, confirmation must be made until 10 June 2023 with a payment of a participation fee.
In order to confirm, you need to submit the form with a credit card payment. You will receive a link in your result notification of pre-registration on 24 May 2023.
---
Participation Fee

JPY35,000+transaction charge
The participation fee will be refunded according to the refund policy if you cancel after payment
Bus fare to the start area from the finish area Hira Lake House or Otsu station (fare will be announced when bus booking starts) is not included
Refund Policy
30,000 yen will be refunded if you cancel by 3 month before(Jun 6 2023)
20,000 yen will be refunded if you cancel by 2 month before (August 6 2023)
10,000 yen will be refunded if you cancel by 1 month before (September 6 2023)
For whatever reasons, no refund will be available for the cancellation made after September 7 2023.
---
Eligibility for Entry
Runners meet all of the following [Eligibility] and [Conditions for Participation] are eligible for the entry

[Eligibility]
• Must be 18 years of age or older (as of the date of the race)
• Meet one of the following criteria by the time of entry

Completed the LAKE BIWA 100 in 2022
Completed trail running races with distances of 100mile or more since 2018

450 or higher in the UTMB or ITRA performance index 100M category

[Conditions for Participation]
• Must comply with rules set by Lake Biwa 100 organizer.
• Must be in possession of a personal accident insurance that covers the cost of search and rescue and evacuation in the mountains. It must also cover hospitalization expenses. The insurance must cover the sport of trail running and the participation in long distance races.
• Must be capable of dealing with all kinds of accidents which may occur during the race (physical condition, injury, bad weather conditions, distress, etc.) at your own risk.
•Must be capable of using the GPX file and GPS watch navigation function on your own, as well as the offline map App on your smartphone, and must be able to self-navigate on trails and city areas with little course marking.
• Must complete a medical check list, sign a waiver form, and submit them online by the specified date.
• Must attend online briefings held about a week in advance of the race, or be able to watch briefing videos uploaded to YouTube by the day before the race.
• Must be able to communicate in Japanese or English
---
Invitations for Elite Runner *All the above eligibility criteria need to be fulfilled
3 male runners who have a UTMB® Index above 840 and 3 female runners who have a UTMB® Index above 720 are invited as elite runner. Lake Biwa 100 organizer will cover the participation fee, transportation expenses (up to JPY130, 000 for oversea runner), and four nights accommodation.
Additionally, Lake Biwa 100 organizer covers the participation fee for 5 male runners having a UTMB® Index above 780, and 5 female runners having a UTMB® Index above 660.
Please contact info@lakebiwa100.com if you are interested in.
Bibs are available on a first come, first served basis.
---
Priority Entry
If you become a finisher of 2022 edition of LAKE BIWA 100, you will receive the email about priority entry in April 2023 and you can directly enter without pre-selection and lottery.
---
Revenge Entry
Unfortunately, you couldn't finish the race in 2022 and you are not eligible to enter the race any more, don't worry!
Please go to pre-registration and write about where you had to quit the race and why. If we think you can carry on the race safe, you will have right to revenge this year!
---
Awards
The first 5 male runners, and the first 5 female runners are awarded.
The winner of Male and Female receives prize money of 100,000 yen. All runners who finish the race receive a buckle, a finisher's jacket, a finisher's certification.
---
Producer
Kaori Niwa (Salomon Athlete)
---
Support Shiga prefecture, Otsu city, Komono city, Kameyama city, Iga city, Kouka city
---
---
---
---
Qualifying race for Hardrock 100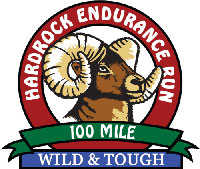 2022 or 2023 LAKE BIWA 100 finishers are qualified to register for 2024 Hardrock 100.
2023 or 2024 LAKE BIWA 100 finishers are qualified to register for 2025 Hardrock 100.
UTMB® World Series Qualifier
A finisher receives 6 points for UTMB® World Series Qualifier. Please click the logo to see details.
ITRA(International Trail Running Association) Certified Race
A finisher receives 6 points of ITRA points. The race is in the ITRA Japan National League.
*If you run more than 3 national league races in Japan, you will have annual ranking in Japan.